My name is Laisa, I am a licensed cosmetologist at Theory Hair Studio in Little Italy, San Diego.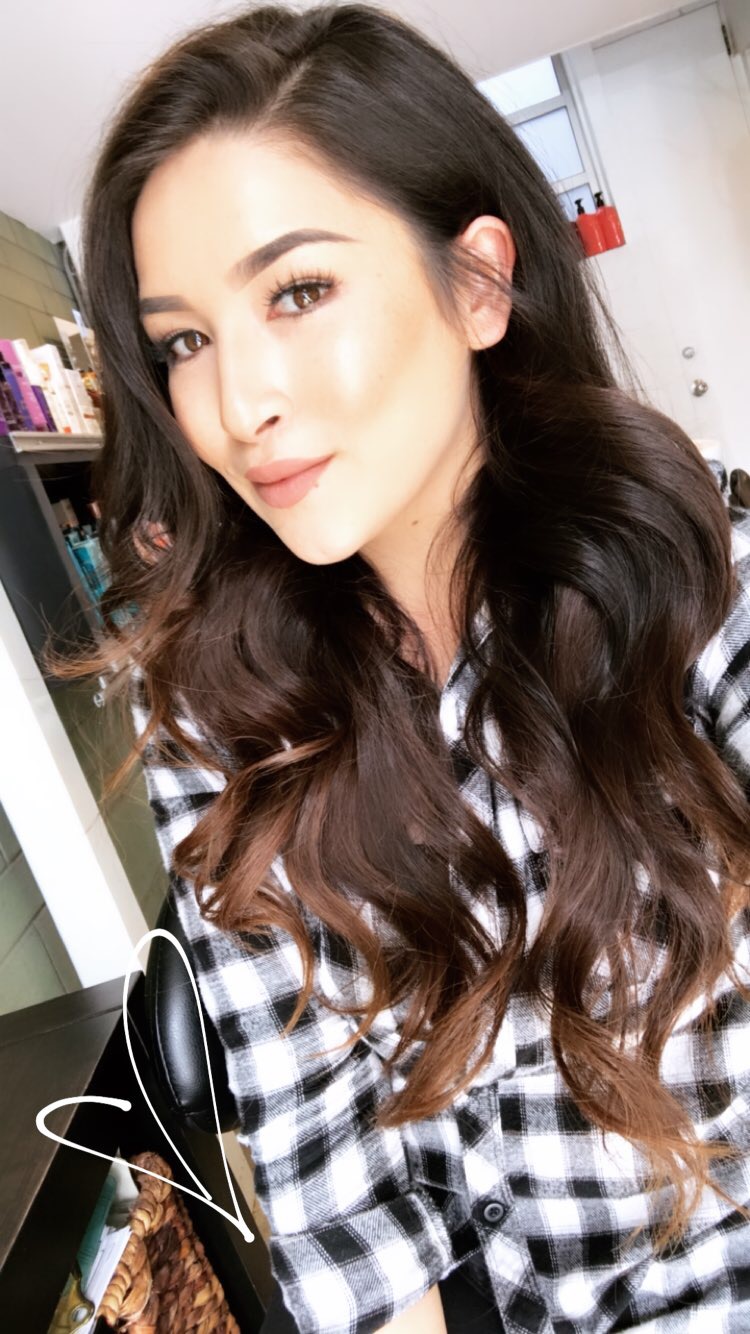 Today I will be sharing my hair routine with all of our Theory babes.
My hair is 19 inches long, it is slightly wavy and a little coarse. Yes, my hair is a bit long! I usually do two washes to ensure thoroughness. For my first shampoo, I personally like using the Signature shampoo from Oribe, to break down all residue and product build-up such as oil, dry shampoo, and styling products, etc. My all-time favorite shampoo that I prefer using on the second wash is the Moisture and Control shampoo and conditioner. It is the most suitable with the texture of my hair and makes my hair feel hydrated and moisturized. Next, I prep my hair with Supershine Moisturizing Cream and the Balm d'Or after I wash my hair, makes my hair feel amazing. Supershine is my number one favorite product as a leave-in hair cream that nourished and protects dry, frizzy and damaged hair. The Balm d'Or is a heat protectant and I am a candidate for heat protectant just because I don't leave my house without styling my hair.
Once I apply all my products on damp hair, I like to air dry and curl it once it is completely dried. I then add some beachy waves using Babyliss Pro. It is my to go to for that perfect polish look but totally flexible if you want it to look a little lived in. I take sections about 1.5″ thick of my hair from the bottom, up to the top; with subsection of about 1″. Sectioning is the key to the success of your waves and it also gives you control while styling.
Once I'm done, I let my curls cool down before I break them up with my fingers and spray them with the Superfine Oribe Hairspray to calm the baby hairs. I then apply the Gold Lust Nourishing oil to give it some shine . What I love about these products is that they are vegan, paraben free, sulfate free and gluten free, what a delight.
-Laisa
You might also like